This post should have been written months and months ago. Alas life got in the way and my blog has been neglected and only now and I forcing myself to have a bit of a catch up.
So the
Maggie Dress
. This is a fabulous wee winter dress designed by
Sarah Ronchetti
which I was very fortunate to get the opportunity to test knit. This dress is both simple yet stylish and looks equally lovely on a wee dot or an older child. I knitted my version in a variegated yarn from Three Irish Girls which had been in my stash for some time, called Meg, and used a matching periwinkle trim.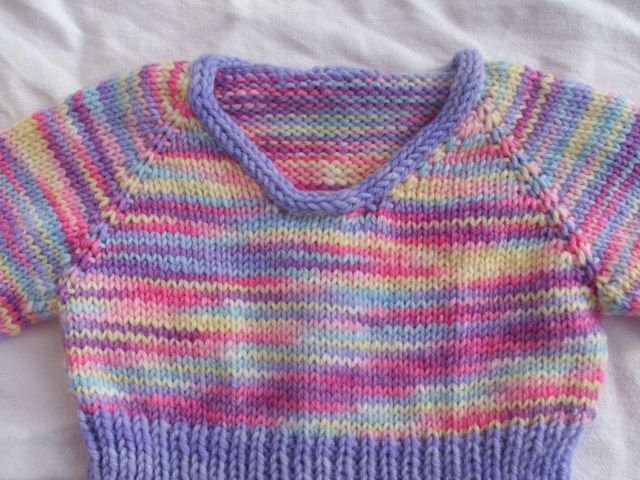 I did the 20 inch size for Miss M and it was a lovely fit. The skirt isn't too clingy around her cloth bum and the sleeves are nice and snug and warm. We have had many lovely comments on this dress, the only thing I don't like about it is that it wont fit next winter :-(