A friend posted a link to a blog with a recipe for homemade puffy paint last week and I thought since Mr A is very into all things craft related at the moment it might be fun to try. Of course I couldn't find the link when the time came but a quick search of Google popped up a nice simple wee recipe that we had everything for. So this is what we did:
1 Tablespoon self-raising flour
1 Tablespoon Salt
Water to mix to a paste
Food colouring
EASY PEASY!
Here's our paint
We painted onto cardboard because I was a little nervous of putting the fairly thin craft paper we have at the moment into the microwave. So the painting process, works best if painted on quite thick.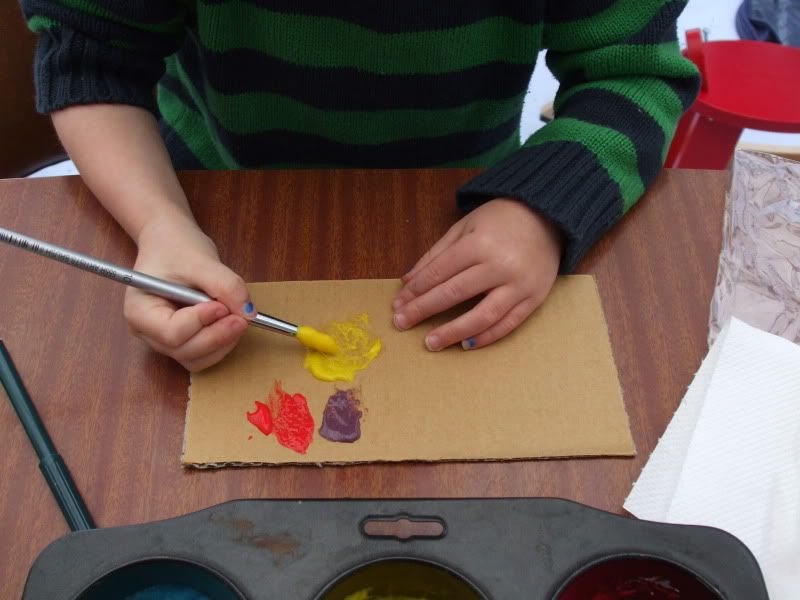 When complete pop in the microwave for about 10 seconds and voila, puffy paint :-)